If you have a heart for worship and a desire to lead God's people in authentic and powerful praise, you're in the right place. As a passionate musician and co-worship leader, I'm thrilled to share some essential tips to help you grow in your journey of leading worship.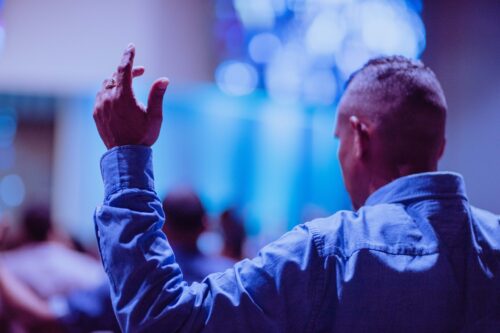 10 Tips To Become a Worship Leader
1. Embrace Your Passion for Worship
Worship leading is more than just playing music; it's about creating an atmosphere where hearts are lifted to God. Embrace your passion for worship, and let it shine through your leadership.
2. Seek a Heart of Humility
Approach worship leading with humility. Remember that you are a vessel used by God to draw His people closer to Him.
3. Cultivate a Heart of Prayer
Make prayer a foundation of your worship-leading journey. Seek God's guidance and surrender your gifts to His purposes.
4. Know Your Congregation
Understand the unique dynamics and preferences of your congregation. Choose songs that resonate with their hearts and encourage their worship.
5. Collaborate with the Worship Team
Build a strong and united worship team. Effective communication and teamwork are vital in creating a seamless worship experience.
6. Prepare Your Heart and Music
Prepare not just your music but also your heart for worship. Spend time in personal worship and devotion, allowing God to work in and through you.
7. Be Sensitive to the Spirit
Learn to discern the leading of the Holy Spirit during worship. Be open to spontaneous moments and be ready to follow His prompting.
8. Lead with Love
Lead with love and genuine care for the congregation. Your heart for worship will inspire others to connect with God on a deeper level.
9. Study God's Word
Let Scripture be the foundation of your worship. Meditate on God's Word and let it guide the themes and messages in your worship sets.
10. Embrace Growth and Learning
Never stop learning and growing as a co-worship leader. Seek feedback, attend workshops, and learn from seasoned worship leaders.
Conclusion
Remember, co-worship leading is a divine calling that requires both skill and a heart surrendered to God's leading. With love, passion, and a genuine heart for worship, you can play a significant role in ushering God's people into His presence.