Brian Overton is a Christian Contemporary Musician and Co-Worship Leader. A fan of the Marvel Universe, Overton keeps up with the latest blockbusters and series of the franchise.
From the contemporary Christian music he creates to his work in the church as a Co-Worship Leader, Brian Overton's life revolves around Jesus Christ. Romans 1:12
Co-Worship Leader at St. Anne of Grace Episcopal Church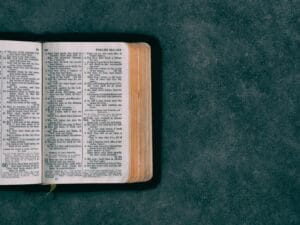 From an early age, Brian Overton's life has centered around his faith. A proud Christian, fellowship has strengthened his bond with the Lord and enriched his connection with family and friends who are also members of St. Anne. Being active in the church community is particularly important to the Co-Worship Leader, who has attended St. Anne for most of his life. Overton is proud to participate in any and all events hosted by the church and always willing to offer a helping hand! As a Co-Worship Leader, the proud Christian fully embraces an unwavering commitment to the St. Anne community. Through his leadership and his creative contributions as a musician, he hopes to help others become more connected with the Lord.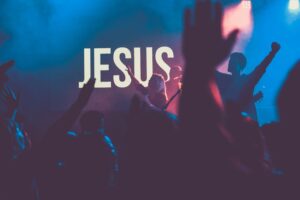 His Word (Christian Rock Band)
Passionate about Contemporary Christian Music, Brian blends his musical talents with his devotion to the Lord and Savior Jesus Christ.
A creative at heart and a Christian by soul, Brian Overton has always turned to music as a method of worship. A musician through and through, Brian writes, composes, records and masters music via his own in-house studio, known as Green Room Studio. The independent approach to the music production process offers Brian's complete creative control over his projects, which is something he deeply values.
Since 2002, Brian Overton has been the Lead Singer and Bassist of the band, His Word. A contemporary Christian music project, His Word is best known for their single "Beautiful Savior" and their album, Silent, Bold and True.
Of course, to Brian Overton, there is no greater superhero than Jesus Christ. Overton will be the first one to tell you that the Lord is so much more powerful than any character in the Marvel Universe — Thanos included! Who needs to fly when you're protected by the Most High? Still, in his free time, this proud Christian enjoys following the fictitious adventures of Marvel characters, like The Incredible Hulk, Spider-Man and Iron Man.
Ever since he was a little boy, Brian Overton has been an avid fan of all things Marvel.  From the comics to the movies, Overton loves it all.  The characters and Marvel Universe created by Stan Lee have always both amazed and inspired this Marvel fan.  His favorite most recent Marvel movie is Avengers: Endgame (2019).  But his all-time favorite would have to be The Incredible Hulk (2008).