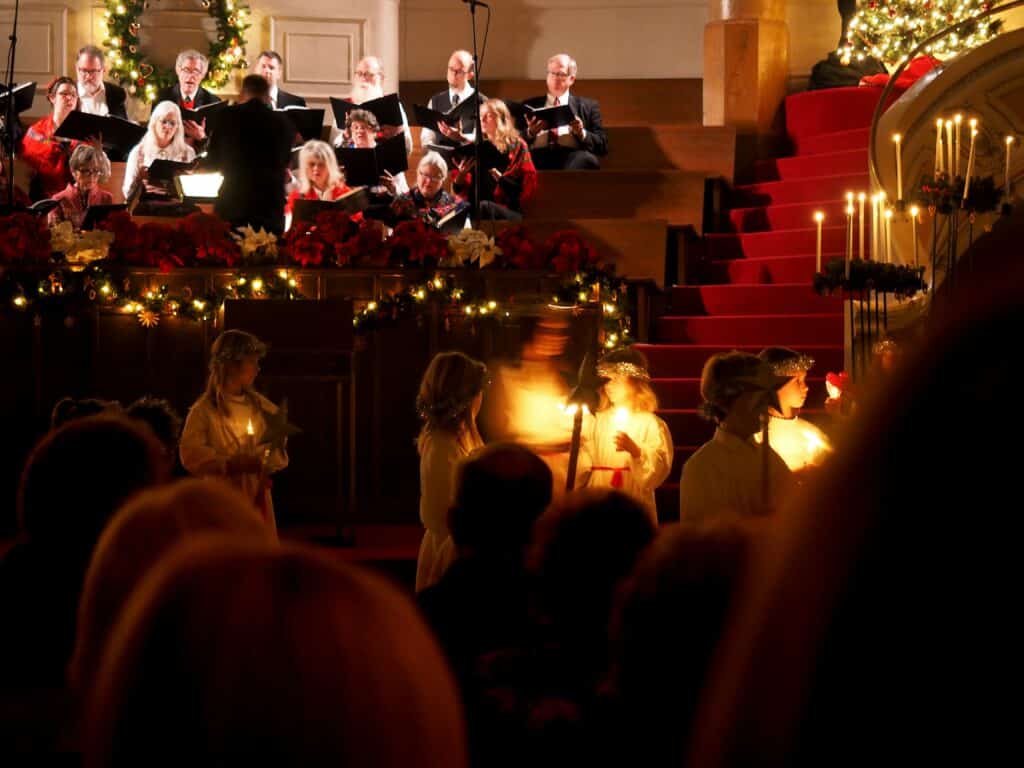 Music is such an important way of expressing our faith in God. Spiritual songs help us to focus on our devotion and bring us together as a community. But what does the Bible actually say about music? Brian Overton is a Christian Contemporary Musician and Co-Worship Leader. He is also a founding member of the worship music project, His Word. Today he shares the top 6 Bible verses about music.
Psalms 101:1
I will sing of your love and justice; to you, Lord, I will sing praise.
Psalms 57:7
My heart, O God, is steadfast, my heart is steadfast; I will sing and make music.
Chronicles 5:13
The trumpeters and musicians joined in unison to give praise and thanks to the Lord. Accompanies by trumpets, cymbals, and other instruments, the singers raised their voices in praise to the Lord and sang: "he is good; his love endures forever." Then the temple of the Lord was filled with the cloud.
Psalms 59:16
I will sing of your strength; I will sing aloud of your steadfast love in the morning. For you have been to me a fortress and a refuges in the day of my distress.
Psalms 5:11
Let all who take refuge in you rejoice; let them ever sing for joy, and spread your protection over them, that those who love your name may exult in you. 
Ephesians 5:19
Speak to one another with psalms, hymns, and song from the Spirit. Sing and make music from your heart to the Lord. 
Making music isn't simply an enjoyable past time or hobby to accompany our faith. It is integral to Christian life, and the Bible commands us to sing. There are many other verses in the Bible that talk about singing and making music. Bible stories also serve as wonderful inspirations for songwriting!