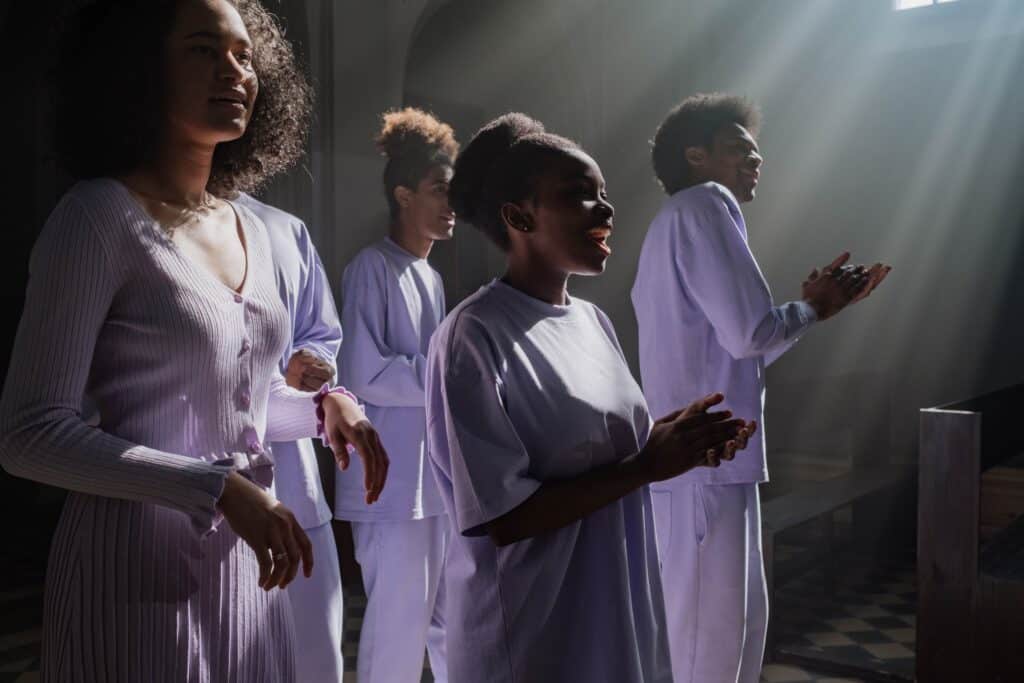 As a Christian musician, there's nothing more rewarding than using your God-given talents to sing for the Lord. Worship is a powerful tool that can connect us to God, and it's important to make the most of every opportunity we have to lead others in praise and adoration. But as a singer, finding your voice in worship can sometimes be a challenge. So today, I want to share some tips on how to find your voice in worship and make the most of your gift.
How Do I Find My Voice When Singing?
Pray for Guidance
Before you start singing, take a moment to pray for guidance. Ask God to speak through you and use your voice to bring glory to His name. Invite the Holy Spirit to fill you with His presence and guide you as you worship.
Practice, Practice, Practice
Like any skill, singing requires practice. Take the time to practice your voice regularly, and try new techniques to improve your singing. Consider taking voice lessons or attending workshops to help you hone your craft.
Choose Songs that Resonate with You
When selecting worship songs, choose ones that resonate with you personally. This will help you connect with the lyrics and deliver a more heartfelt performance. Choose songs that reflect your own personal journey with Christ and share your faith with others.
Serve with Humility
As you sing in worship, remember that you are serving others. Approach your ministry with a spirit of humility, and seek to serve others with your gift. Remember that worship is not about you, but about God and His people.
Conclusion
As a Christian musician, your gift is a powerful tool for sharing your faith with others. By finding your voice in worship and using your talent to bring glory to God, you can help others connect with Christ and grow in their faith. So keep practicing, stay humble, and trust in God's plan for your life.
Brian Overton is a Christian musician and songwriter with a passion for creating uplifting and inspiring music that glorifies God. As a Co-Worship Leader, Brian is dedicated to using his talents to serve others and share his faith with the world.