If you are a Christian with musical ability, you may be interested in writing songs that express your faith. Christian Contemporary Music has been gaining popularity, and there are so many different genres to create music in. If you are also knew to songwriting, you may be wondering where to get ideas for the lyrics from.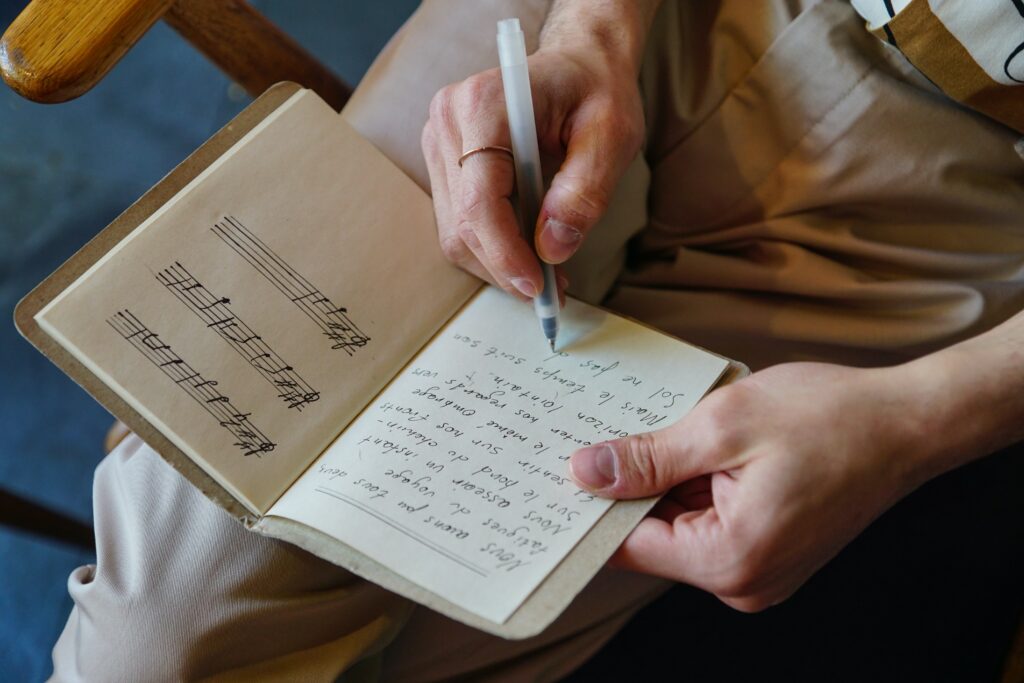 Brian Overton currently stands as co-Worship Leader at St. Anne of Grace Episcopal Church and spreads his love of worship as the Lead Vocalist and Bassist of contemporary Christian rock band, His Word. Passionate about Contemporary Christian Music, Brian blends his musical talents with his devotion to Jesus Christ. Today he shares his tips for getting inspiration to write songs as a Christian musician. 
It is a good idea to keep a small journal on you so you can write down ideas that inspire you as they come to you. You can also utilize the notes app on your phone, if you prefer. 
Spend time reading your Bible and write down which verses speak to you and resonate with you. This will keep your music grounded in scripture. The Bible itself can provide endless inspiration for your music. 
Listen to the Sunday sermons, and write about topics your preacher discusses. Think about what the most important lines to emphasise would be. 
Draw from personal experience. There is no better way to connect with your audience and fellow believers than by making music about what you personally are going through. Make music about how the Lord helped you through a difficult point in life.