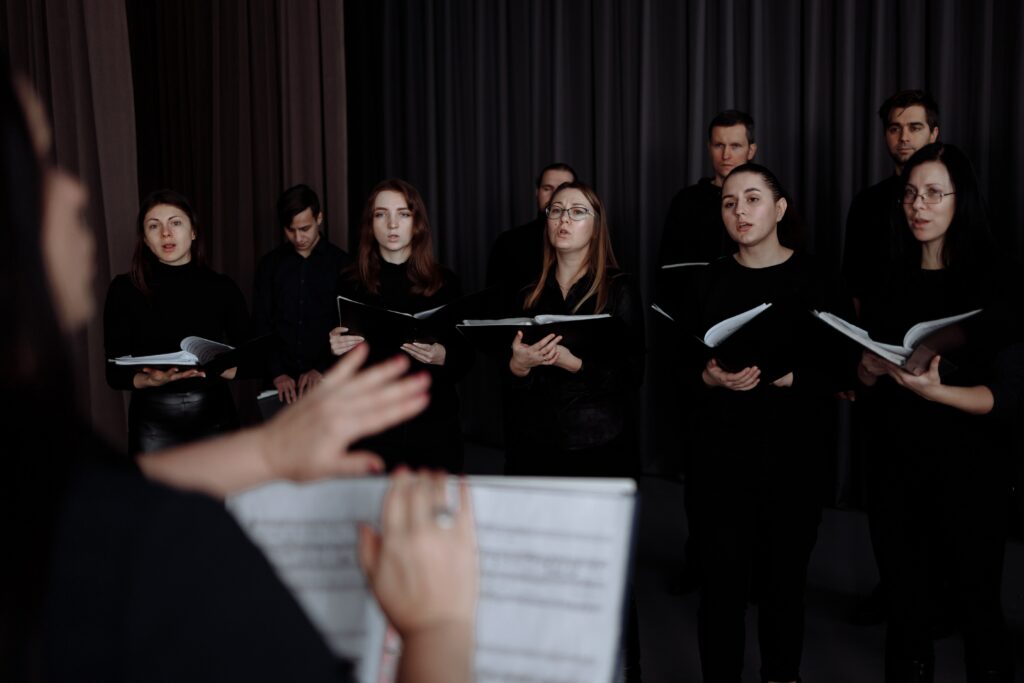 If you have a passion for singing, there is nothing better than sharing that passion with other people. Being part of a church choir is amazing for so many reasons. Music is a wonderful way to express your faith and connect to God on a much deeper level.
Brian Overton is a Christian Contemporary Musician, Co-Worship Leader, and founding member of the worship music project, His Word. Today he shares the top 5 reasons to join a church choir. 
Improve your music skills. You do not necessarily need to be an amazing singer to join a church choir. Often, you just need to have passion and the willingness to learn and improve. 
If you are feeling shy about your musical abilities, joining a choir can build up your confidence. The support you can get from your fellow choir members is incredible, and will definitely help ease your stage fright.
You will feel connected to something bigger than yourself. Not only do you build long-lasting connections and friendships with other choir members, but you also build your relationship with God through worship music.
Feeling like you belong to a community is a great mental health boost. On top of that, singing has also been shown to improve your mental health.
Build your teamwork skills. Being part of a choir requires a tremendous amount of teamwork in order for everyone to sing all of the different parts and make the music sound good.